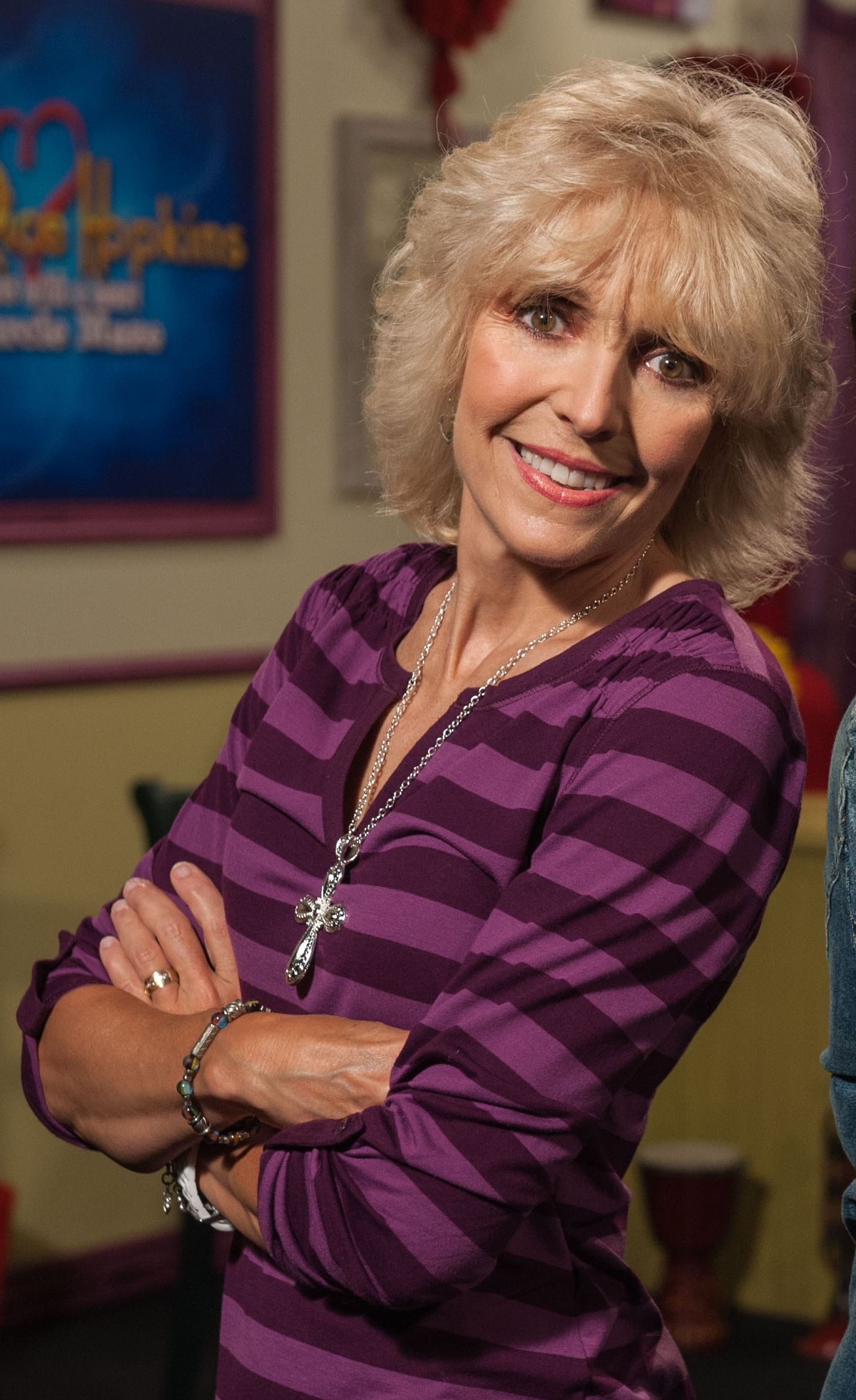 For over 40 years Darcie Maze has captivated the hearts of children and adults with her exceptional gift of puppetry. In addition, she is known nationally for her teacher-training workshops and seminars, crossing many denominational lines. However, Darcie is best known for designing her own distinctive line of puppets that all have a removable heart. They are found in over 150 countries. One of her puppets is currently seen on the Cartoon Network.
Darcies most recent adventure is starring, along with her puppets, in a television series "Mary Rice Hopkins and Puppets with a Heart". It airs Saturday morning on TBN, and on Smile of a Child network world wide.
Darcie began her children's ministry at age 12, designing her own unique puppets. Today she is not only a skilled puppeteer (using puppets with or without a stage), she is also a much-demanded teacher/trainer with a gift for motivating and equipping the body of Christ with teaching tools. Her vision is to train teachers for children's ministry and supply resources that are easy to use.
After studying Child Evangelism at Christ for Nations Institute in Dallas , Texas , and Life Bible College , she became an ordained minister. Since 2003, Darcie has teamed with Mary Rice Hopkins who is internationally known for her music ministry to children and families. They have combined their unique gifts to provide exciting family concerts and much-demanded creative teacher-training workshops that are ministering to the church at large.
Darcie is available for key note speaking, training seminars, concerts and other engagements. She can be contacted at ezam1@aol.com or by calling (818) 790-5805.